Oil Eater floor cleaner
Oil Eater has expanded its line of floor and all-purpose cleaners with the introduction of an economy 38 lb. lined case of powder, an addition to its pre-measured 1.5 oz. packets.
---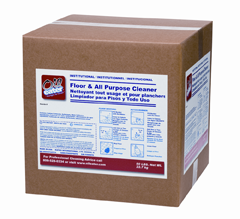 Designed to keep waste to a minimum, the ultra-concentrated, eco-friendly powder can be used in a mop bucket, auto scrubber or even in spray bottles for pennies per use.
The non-corrosive formula is non- toxic, biodegradable and non-flammable. It contains no acids, abrasives or petroleum solvents.
A sample is available upon request.