Posted July 19, 2022
Pelican Lantern 9050
Pelican Products introduced the new Pelican Lantern 9050.
---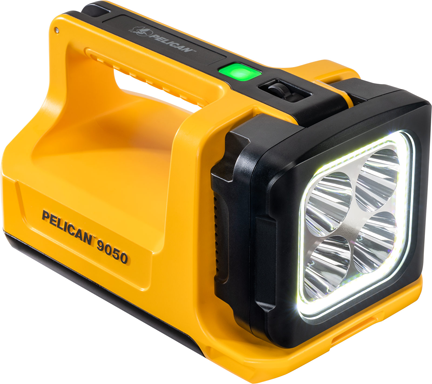 This lantern is the first lantern in the industry with a duallithium-ion/alkaline battery system.
The 9050 lantern features a flexible battery system to operate the light, allowing the user to select between Li-ion, AA alkaline, or AA NiMH batteries. Four battery slots maximize runtime. The quick-change battery system provides continuous lighting to get the job done. Users can select between spot, flood, spot/flood, or flashing modes to find the right beam for the task, without the need for diffusers or attachments. Other features include a redesigned charger base that makes mounting and dismounting the lantern quick and easy, a rotating light head, andrear taillights with adjustablecolors for easy notification or identification.This lantern is waterproof with an IP67 rating for use in wet work conditions.