QA1 35mm adjustable linear/digressive piston
The new adjustable twin tube linear digressive piston has multiple options to custom valve shocks.
---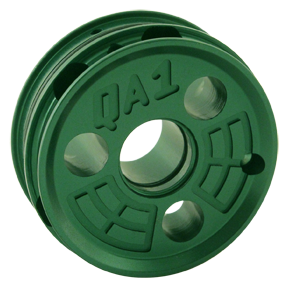 The amount of shim stack preload, bleed, shim thickness and diameter are all options builders can use to tailor the rebound curve at different speeds when using this new 35mm piston from QA1. With .056" of adjustable digressive rebound preload available, adjusting the shim stack preload dramatically increases the force the piston makes, while builders can use the bleed and shim stack for fine tuning the shock curve.
Other features include a 1.3" sealing disc, optional linear rebound face with 1.1" sealing disc, compression bleed check ball options, an O-ring energized piston seal and O-ring equipped bore to ensure the best seal possible.