Posted June 13, 2017
Rockford Systems EX-AL barrier guarding system
Rockford Systems introduced its EX-AL barrier guarding systems, now available custom designed and built to meet the safety standards of the Occupational Safety & Health Administration (OSHA) and American National Standards Institute (ANSI).
---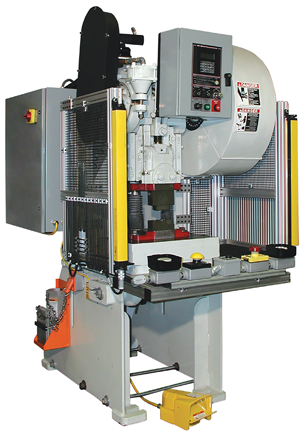 Rockford Systems EX-AL guarding systems can be designed and fabricated as custom barriers to reduce or eliminate access to hazardous areas on machines. Customized safety shields for metal-cutting and turning machines provide protection from flying chips, debris, coolant, and cutting fluid.
EX-AL barrier guards are strong, economical solutions to plant safety needs. They feature a rugged aluminum extrusion framework that is virtually maintenance-free and allows for the integration of access doors or other openings for operator access, machine maintenance, feeding materials, and removal of both parts and scrap. Single-panel and multi-panel designs capable of mounting to different areas on machines or the floor give safety managers an almost endless variety of customizable choices. PVC coated mesh and clear or colored polycarbonate make up the fixed area of the panels, with adjustable steel hairpins or fixed steel rods available for material feeding, part and scrap chutes, conveyors, and other ancillary equipment on machines.