SPX Lightnin H-Series Mixers
SPX introduced the new H-Series line of mixers from its Lightnin brand.
---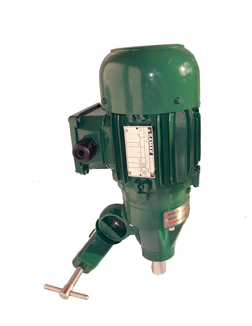 The H-Series mixers are general purpose mixers designed to withstand the mixing needs of standard day-to-day production.
Available in multiple mounting configurations, including clamp, flange and bung, the H-Series is sure to satisfy most of your space limitations. Designed for capacities of up to 500 gal., the H-Series also is light enough (less than 25 lbs.) to be transported easily from one tank to another should your application require it.
Multiple impeller options are available including the A100, A310 and the folding prop style. Combining these options with the multiple mounting methods, provides you with the flexibility to use the H-Series mixers in many different types of applications.
Global Product Line Manager-Portables, Nick Daddabbo says, "The H-Series allows us to better assist our customers with their general purpose and laboratory mixing needs and provides the market with a very capable and cost effective option."
Overall the new H-Series product line is simple, robustly designed and easy to maintain, which makes it perfect for product testing and allows for 24/7 use in many applications.