Posted May 4, 2022
Duck Pro by Shurtape
Shurtape Technologies expands its portfolio of professional grade duct tapes with the introduction of the Duck Pro by Shurtape line of tape solutions.
---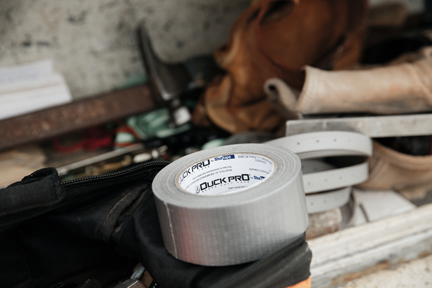 This multi-faceted family of high-performance tapes features 13 tape types divided among four tape grades: utility, general purpose, professional and premium. Designed for a range of applications, Duck Pro by Shurtape provides contractors with a broad selection of durable products for everything from bundling and labeling to masking and abatement.
Made in the USA, Duck Pro by Shurtape tapes are extremely durable. In fact, many tapes in the new line feature Shurtape's CO-EX Technology. During the co-extrusion process, the tape's components meld together under high temperatures in one step, resulting in a permanent, airtight bond. This seamless construction gives the tape additional strength and ensures that it will not delaminate.
"Contractors rely on Shurtape to provide durable, reliable tapes that are specifically engineered to save them valuable time and reduce their costs," said Ashley Luke, Senior Product Manager, Duct Tapes, Shurtape Technologies, LLC. "Our adhesives are formulated to create strong bonds that offer high performance and superior holding power under challenging environments."
All tapes in the Duck Pro by Shurtape family unwind and tear easily, making them the ideal toolbox staple designed for a wide variety of applications. And all of the line's tapes undergo rigorous quality and standards testing to ensure quality and consistency.