Posted June 28, 2022
Day-Brite FBZ LED High Bay lighting fixture
Signify's Day-Brite FBZ LED High Bay lighting fixture is designed for manufacturing, warehouse and industrial spaces that have high ceilings or complementing general areas and storage sections.
---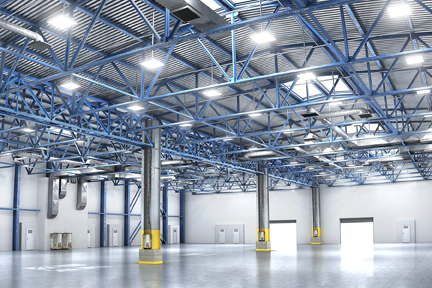 It offers a targeted optics solution that delivers high-quality illumination while allowing users to reduce the number of luminaires needed in a space. By minimizing product complexity, you can achieve the optimal lighting with a better total cost of ownership.
You can achieve benefits far beyond illumination, too. FBZ is equipped with wireless, built-in sensors, so your facility can enjoy greater control, for example, to tap deeper energy savings and support building occupant comfort.