Posted August 20, 2018
Tillman introduces hi-vis safety vests
The John Tillman Co., a provider of welding personal protective equipment, announced the launch of its new line of high visibility safety vests.
---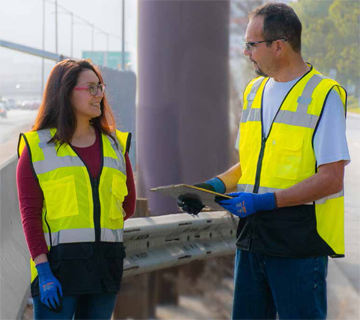 The Tillman high visibility safety vests offer functional design with features users need to help them be more efficient at the job site. "When we started designing the Tillman safety vests, we started with the value proposition that the vests must be comfortable, durable, practical and provide the user, and their company, a great value," said Jeff Shipley, director of marketing for Tillman.
"The baseline when designing the vests were that every vest had to be ANSI 107 Type R, Class 2 compliant," said Shipley. "That being said, the family of safety vests had to be comfortable, functional, lightweight and, well, look cool."
Tillman designed the high-vis safety vests from the ground up for welding, construction, manufacturing, industrial workers and tradespeople. These premium safety vests offer quality materials, extra reinforcements, durable construction and exceptional comfort for hours of wear.
The lineup includes six high-vis safety vests, with four offering fire-resistant materials and one providing HRC 2 protection.