Posted May 18, 2018
Winsmith RD Speed Reducer
Winsmith, a diversified manufacturer of gearing products, announced the launch of its RD Speed Reducer.
---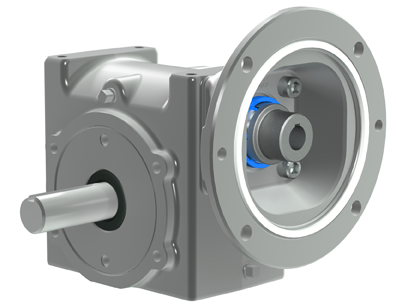 The patent pending Winsmith RD is engineered for applications involving general industrial processing and material handling equipment such as food processing, bottling and packaging. The RD offers a fret-free motor connection that guarantees quick motor removal and replacement.
The single lubricant level design delivers off-the-shelf universal mounting capabilities. The RD is dimensionally interchangeable with many competitors' quill input right angle speed reducers, and its modular product assembly method ensures that most configurations can ship within 24 hours of order placement.
The RD provides superior operating performance by incorporating Winsmith's premium efficient gearing, a two-bearing worm support, and the WinGuard 316 stainless epoxy coating system; as well as standard product features.
In addition to the standard offering, Winsmith offers the RD Max, which features the addition of a stainless-steel nameplate and output shaft, IP66 certification, and x-ray and magnetically detectable food safety blue plugs.
Modular configuration and efficient operation make the Winsmith RD a superior right angle speed reducer option, providing outstanding value and performance for years to come.