Posted March 21, 2018
Crescent/Wiss molding miter snips
Apex Tool Group introduced the Crescent/Wiss molding miter snips.
---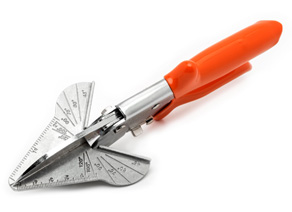 The company says they're perfect for cutting all types of small molding in PVC, MDF, and pine. A built-in angle finder provides convenience and accuracy and saves time by avoiding changing angles on a saw. No need for electricity. The blade can be re-sharpened.
Single material, dipped grips offer easy cleaning and better control.