Posted October 30, 2019
Worksman Industrial Tricycles
Facility managers looking for ways to become more productive, while also being more environmentally friendly, have discovered Worksman Industrial Tricycles.
---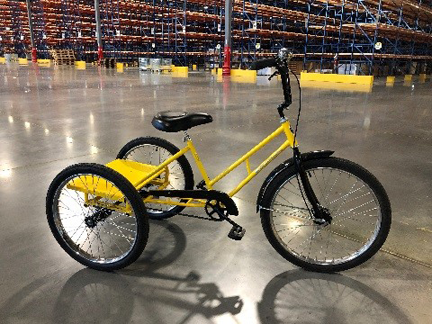 Imagine time wasted by employees walking in large facilities, often toting supplies. Think about the expense of operating motorized vehicles when often time its not even a good choice.
Worksman Tricycles are designed for true industrial use. Workers can move around a factory, warehouse, campus, refinery, chemical plants with human pedal power using no fuel and emitting no fumes. Worksman Tricycles come in various configurations, with payload capacities up to 550 pounds.
Workers enjoy riding, putting less stress on their bodies than walking and are surprised how easy it is to pedal while carrying supplies. Employee fitness and morale improve, while companies become more productive and cut costs significantly.
Worksman Cycles have been made in the USA since 1898.