Posted November 21, 2022
Coxreels mounting brackets for 100 series
The SMK-702 series of mounting brackets from Coxreels is a swivel bracket accessory for the 100 series hose reels and the V-100 series vacuum reels. Built in the U.S. from heavy gauge steel, the SMK-702 wall mount swivel brackets feature 360-degree rotation, with multiple locking positions via an easy to use ergonomic pin lock.
---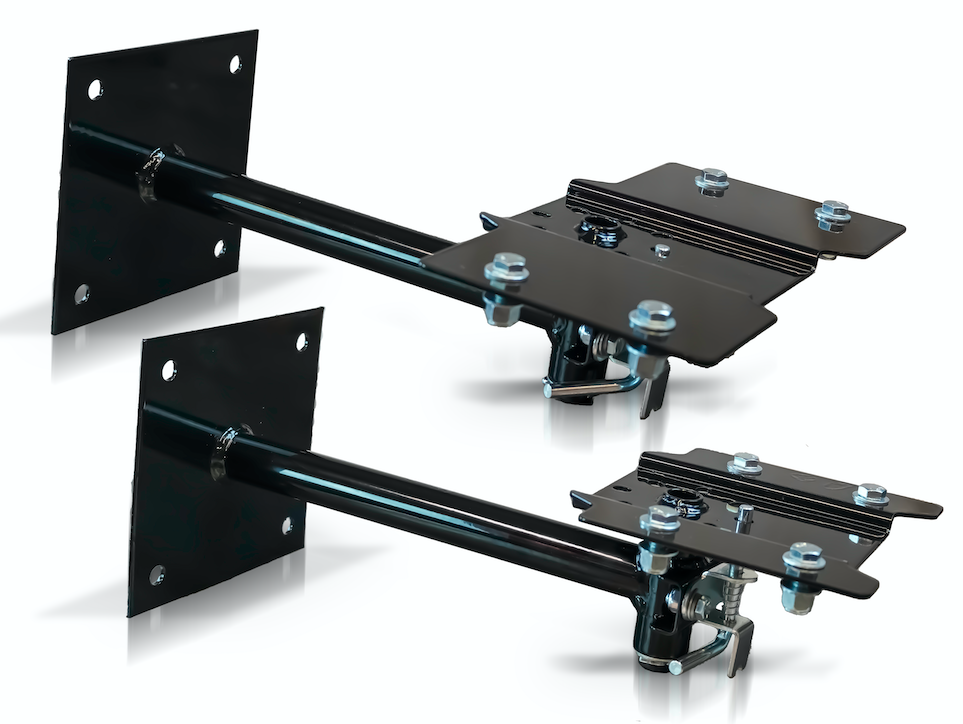 Powder coated gloss black, the swivel bracket allows the user to point the reel in the direction where the hose is needed, improving the experience and function during payout and rewind. Thanks to an innovative design, the swivel bracket offsets the front of the reels forward so the reel swivels and tracks with the direction of hose payout if left unlocked. The full-length vertical bearing and stability thrust bearing provides smooth and long-lasting rotation.
The SMK-702 comes in two sizes: The SMK-702-8 is for use with 8-inch-wide drum 100 series such as the 112-3-100 and the 117-3-250. The SMK-702-12.5 follows the same logic for 12.5-inch wide drum reels like the 112-3-150, 117-3-400, 112-4-75, 117-4-225 and the 117-5-100 but will also work with all of the 100 vacuum series V-112-730, V-117-835 and V-117-850 even though the drum with is actually 13.5 on some of those reels.