Posted November 15, 2022
Bahco 3859 Trimetal Bandsaw Blade
The Bahco 3859 Easy-Cut Xtreme Trimetal Bandsaw Blade offers users an easier, wider-ranging and faster cut with a longer-lasting blade life.
---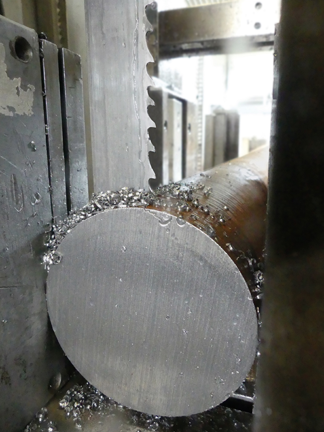 The 3859 can cut a much wider array of materials, including structural and mild steels, stainless steels, cast iron, high temperature alloys and tool steels. Its unique set pattern provides a greater range of cutting widths, bringing greater application potential and increased productivity.
The 3859 Easy-Cut Xtreme Trimetal Bandsaw Blade cuts "easy to cut" materials and difficult materials with the same blade––no need to change blades. This saves time and money by reducing blade inventory, operator labor and machine downtime. The 3859 also boasts a much longer blade life than bimetal blades. Its enhanced durability also means the blade can cut faster when needed.
Because the trimetal blade uses the same parameters as bimetal blades, there is no need to break in the blade. The 3859 comes direct from Bahco's factory already honed with a patented edge preparation.