MPS AirPro Baseball bump cap
MPS Inc. announces the AirPro Baseball Bump Cap which offers protection from bumps, scrapes and lacerations to the head, where hard hats are not required.
---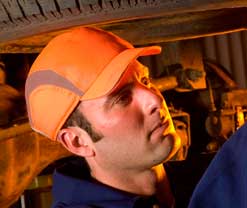 The AirPro Baseball Bump Cap focuses on breathability, comfort and hygiene, making it ideal for use in warmer environments. A three-piece design provides maximum circulation and coolness. At less than 5 ounces, the AirPro is extremely lightweight, without sacrificing strength.
The AirPro consists of a cap/cover, shell, and pad. The shell and pad can be easily cleaned under tap water, while the cap/cover can be machinewashed. The cap/cover is treated with a fabric protector, enabling small spills and spots to be wiped away.
Available in a variety of colors including high visibility orange and yellow. The product is now available.