Markal Pro-Line offers marking solutions for wet surfaces
Markal developed the Pro-Line WP, an industrial grade liquid paint marker that answers the call for use on wet surfaces.
---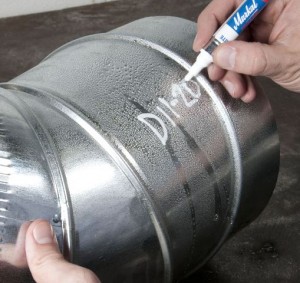 Engineered with a permanent, fast-drying and low V.O.C. formula, Markal Pro-Line WP Liquid Paint Markers resist spreading when in contact with water or water-based liquids, while also meeting low V.O.C. regulations. This eco-conscious yet resilient formula makes the Pro-Line WP line ideal for a wide range of applications across an array of industries, such as those most common to the automotive industry at manufacturing and design plants.
The Pro-Line WP provides the right tool for a variety of materials and industrial working conditions. Low in halogenated compounds and sulfur, the Pro-Line WP line uses a low corrosive formula that is safe for use on stainless steel and other super alloys. Delivering a durable, quality mark time and time again, the Pro-Line WP performs on most types of other wet surfaces, including iron, carbon steels, aluminum, powder coating, PVC plastics, coding alloys, non-ferrous metals, textile and even rubber. Manufactured with the industrial worker's health and safety in mind, Pro-Line WP liquid paint markers are Xylene-free and void of any California Proposition 65, EPA HAPS or SARA 313 listed chemicals.