Pres-On S-500 and S-700 silicone foam tapes
Pres-On introduced its new S-500 and S-700 silicone foam tapes.
---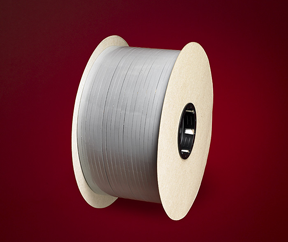 Primarily used to seal out environmental hazards from electrical, communications and HVAC enclosures, Pres-On silicone foam tapes deliver exceptional reliability for challenging outdoor applications.
Combining foam lightness with the sealing strength of traditional sponge rubber, these two new tapes offer extremely long-lasting protection in a choice of either pressure-sensitive acrylic adhesive (S-500) or pressure-sensitive silicone adhesive (S-700). In addition to preventing moisture and particles from entering enclosures to threaten operation, the tapes can be used to isolate vibration in electronic components and vehicles because of superior memory and low stress relaxation.
Pres-On S-500 and S-700 tapes are preferred over traditional silicone tapes that break-down after extended exposure to challenging weather. The tapes are proven to resist UV light, ozone, and extreme temperatures. In addition, the tapes are UL recognized for flame retardance which, in turn, makes for a safer overall product for the enclosure manufacturer.
The tapes are available in red, gray or black with thicknesses ranging from 1/32-inch to 1/2-inch. Rolls are available in widths from 1/8-inch to 36-inches.