Sika MultiSeal Plus high-performance tape
Sika Corporation introduced Sika MultiSeal Plus, a self-adhering, high-performance tape that outlasts everything Mother Nature can dish-out.
---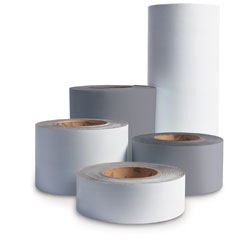 Glaring sun, dry heat and torrential rains are powerless against Sika MultiSeal Plus. An advanced copolymer elastomeric mastic layer that employs superior adhesion properties, coupled with a flexible, tear-proof, UV-resistant membrane, combine to create a permanent, water-tight seal. Nearly instant green strength on multiple substrates allows for peace of mind in application, and user friendly Sika MultiSeal Plus is easy to apply; simply peel, stick and seal.
"We are tremendously excited about the introduction of this new high performance, technically advanced tape," said Scott Henry, senior vice president, Sika Industry. "It continues Sika's strong commitment to bring new sealing technologies to the market that meet the standards of innovation customers have come to expect from Sika products."
Sika MultiSeal Plus is equally versatile for both manufacturing assembly operations and field installation applications. From transportation roofing surfaces, to window and door installations, to heating and air conditioning applications, Sika MultiSeal Plus is perfect for complete protection from leaks. Applications for this high-performance sealing membrane are endless.
Sika MultiSeal Plus, is offered in rolls of 2-, 3-, 4-, 6- and 12-inch widths for waste-free use.