Snap-on partners with Python Safety
Snap-on Industrial has partnered with Python Safety to expand the tool company's offering of its Tools at Height product line.
---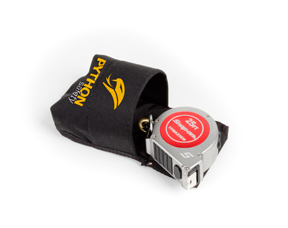 Python Safety, a provider of fall protection for the utility and construction industries, will be adding tool belts, lanyards, holsters, pouches and bags to Snap-on Industrial's Tools at Height product line.
Tools at Height is Snap-on Industrial's tethered tool program designed for applications that involve work being performed at height and anywhere dropped or lost objects are a concern; the tools are tethered to prevent them from being dropped. All tools are designed with a tethered system to maintain or enhance the tools functionality when used at height or near critical assemblies. Tools at Height service kits are available as well for most applications. They are outfitted with lanyards and other devices to fully secure them and incorporate Snap-on Industrial's Level 5 Tool Control System.
"Python Safety is an excellent fit with the Snap-on Industrial family of products," said John Martell, Snap-on Industrial product manager. "The company's brand recognition among numerous tradecraft, strict adherence to quality and focus on safety align nicely with the principles Snap-on espouses for Tools at Height."
Industry regulations exist for the protection of people from falling, but no such guidance exists for protecting individuals from dropped objects, the fourth highest cause of death in the workplace. Snap-on Industrial's Tools at Height program, teamed with Python Safety's solutions, address this critical gap, offering both safety and productivity.
"Python Safety is proud to partner with Snap-on Industrial," said Mark Caldwell, chief executive officer, Python Safety. "Snap-on's growth and continued focus on the Tools at Height product line further emphasize the opportunity we feel is tremendous – to keep workers in any tradecraft safe from dropped tools."