Protect Tools from Rust
WD-40 introduced its 3-In-One No-Rust Shield to help trade professionals protect their tools and equipment from rust and corrosion.
---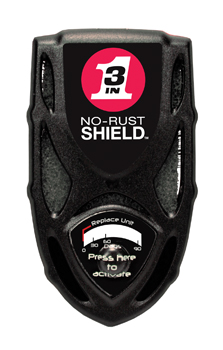 It can be used to protect metals in enclosed spaces, including toolboxes, for up to 90 days. Its unique Timestrip alerts consumers when it is time to replace the unit. Metal-seeking vapor phase corrosion inhibitors (VpCI) from the No-Rust Shield migrate through an enclosed space to form an invisible layer that seals metals against air and moisture that can cause rust and corrosion.