Posted July 27, 2023
Lowell's OB7 Stretch robotic arm with seven axes
Lowell Corp. has introduced its newest innovation: the OB7 Stretch Robotic Arm. With its advanced "touch to learn" technology, the OB7 Stretch Robotic Arm eliminates the need for complicated and time consuming programming.
---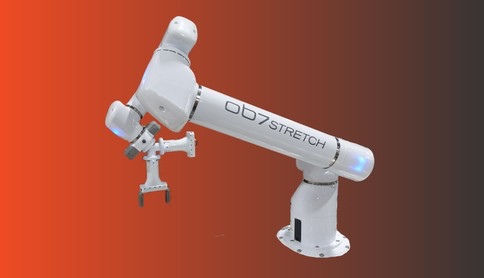 OB7's collaborative robot arm with seven moving joints allows it to reach around objects and obstacles in the work area, something that robots with only six joints cannot achieve. Each of the seven joints can rotate 360 degrees in both directions, giving the OB7 exceptional flexibility and versatility.
It can seamlessly integrate into almost any existing production environment without the need for reorganization or retooling.
Visit Lowell Corporation's YouTube channel to watch the OB7 in action at their West Boylston warehouse.