Posted August 1, 2023
Meet BISON's enhanced, next-gen SANIMotor
BISON, a power transmission industry company, has enhanced its innovative SANIMotor line of products. New design changes maximize throughput and reduce lead times while maintaining its robust features.
---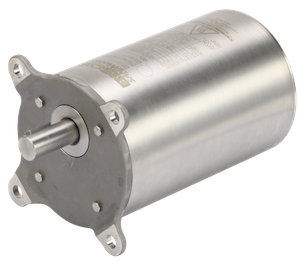 All the original exterior dimensions, performance specifications, certifications, mounting holes, and power cable connections remain the same. In addition to the IP69K rating, all exterior components are manufactured from 304 stainless steel. The output shaft is also 304 stainless steel and supported by sealed ball bearings. The gearmotor's laser marked permanent nameplate meets extreme washdown rating.
While retaining its primary features, the enhanced, next-generation SANIMotor has new part numbers. A chart is available online with old part numbers alongside corresponding new part numbers.