Posted December 7, 2022
Kennedy Maintenance Pro 295MP
Kennedy Manufacturing's Maintenance Pro five-drawer roller cabinet is outfitted with black pulls, black end handle, rubber top mat, drawer liners, and is available in three colors: red, grey, and black.
---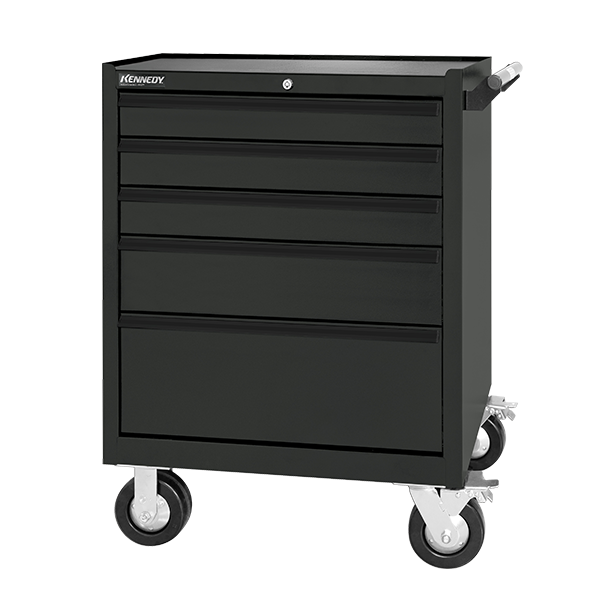 Because Maintenance Pro roller cabinets are constructed with a .14 gauge inverted bottom pan and utilize 6-inch by 2-inch casters that hold 700 lbs each, they're well suited for the maintenance professional who needs to maneuver their tool storeage unit to a specific jobsite within a facility.
The unit's work surface sits 5 inches higher than a standard Kennedy industrial roller cabinet, and the taller drawers allow for better organization of the larger-sized tools maintenance technicians typically use.