Trends in hand cleaning provide sales opportunities
by Ron Shuster, Product Line Director, STOKO Skin Care by Evonik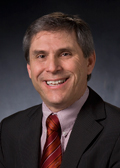 Currently there are several trends influencing the hand hygiene market that have led to changes in product design, dispenser design and formulation. In terms of their impact on the market, there are three that STOKO Skin Care by Evonik considers most relevant:
1) The move to foam hand cleansers and other foaming hygiene and skin care products in the institutional market place. This movement has been driven primarily by two factors. One is the concept of cost-per-use savings, since foam hand cleanser dispensers typically dispense 50% less product per push than a traditional liquid soap dispenser. Another driving factor is the cosmetic appeal of these products – their feel, foam and fragrance.
2) Continuing emphasis or focus on green-certified products. This trend is especially relevant in the institutional marketplace where many school bids as well as other government bids now mandate Green Seal or Eco Logo approval on the products specified in the bid. As a manufacturer of hand cleaning products for away-from-home applications, STOKO Skin Care by Evonik welcomes this trend. Moreover, as the trend to green-certified products matures, we expect to see the emergence of more holistic approaches to product development centered on long-term environmental sustainability.
3) A growing awareness of and concern about hygiene and skin wellness. Based on feedback we are getting from the marketplace, we see questions arising from two key areas of concern: 1) the proper use of antibacterial hand cleansers and sanitizers; and 2) the types of chemicals and solvents that are used in industrial hand cleansers and industrial hand wipes.
The H1N1 flu scare in particular and concern about germs in general created an unnecessary movement to antibacterial products in many applications that do not require them, and where the Centers for Disease Control (CDC) has shown there is no documented benefit to using antibacterial products in place of plain soap and water. We are now seeing a move back towards the use of antibacterial products only in application areas where they are necessary, such as health care settings and food processing plants. However, more education is still needed in this area. STOKO Skin Care by Evonik is committed to the continuing education of its customers in hand hygiene, especially proper hand-washing technique.
As to the types of chemicals and solvents that are being used, at this point, unfortunately, the manufacture of industrial hand cleansers to FDA cosmetic standards is voluntary, not mandatory. There are products in the market that contain 30% or more petroleum distillates such as naphtha and even others containing aliphatic hydrocarbons such as mineral spirits. Neither of these types of offerings will be found in the product line of STOKO Skin Care by Evonik because we are committed to raw materials that follow the requirements for green-certified products and at the same time provide top performance.
For more information, visit www.stokoskincare.com.
COMMENTS: 0
---