Importance of Customer Service
by Tom Bonine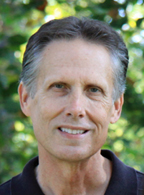 When you run a business well, you focus on the important things – providing the best products or services and treating your customers well. The first aspect brings clients to you, and the second keeps them coming back. Think about it – when a company served you beyond your expectations, you appreciated it, remembered the business, and probably patronized it again. So when you deal with vendors, you can't underestimate the importance of their customer service.
Of course, nothing is perfect – you know that, and your vendors know that. Whether your clients are the general public or not, you need to know how your vendors address and resolve issues. This tells you a lot about their business practices, their philosophies, and ultimately, their ability to stay competitive in the marketplace.
What demonstrates the importance of customer service?
Agreed upon expectations up front. When you know what you need from your vendor, and your vendor agrees that it can provide it, then expectations have been set. Make sure you get all information in writing to avoid misunderstandings. Good vendors honor the details set in the contract.
Clear and constant communication. Customer service requires clear and constant communication from your vendors. You need to know how their businesses are doing because that will affect your business. You also want to know when problems occur and how your vendor resolves them; being proactive goes a long way to fostering a good relationship. But this point goes both ways – if you have any questions or concerns, you need to raise them quickly because your vendors can resolve issues only when they know about them.
Response times: Occasionally, you may have questions or issues regarding the details of your business account, your purchases, or your vendor's business processes. Response time indicates how important your business is and how well the vendor's business functions. No one likes to be ignored, and good customer service avoids that.
Advance notice: Business owners know that nothing stays constant forever. Prices change, managers leave, products may differ slightly. However, great customer service means that your vendor gives you advance notice about any changes, makes sure you are comfortable with them, and answers any questions.
Good relationships: Some say that no news is good news, but that shouldn't be your vendor's customer service mantra. Creating and maintaining a solid relationship with clients means talking to them even when operations are going smoothly. A friendly voice adds a personal touch that moves a relationship from strictly formal business to a more personal and interested business relationship.
Creating goodwill: If you are a long-standing customer, vendors may find it easy to take you for granted, but that's not the best way to go. The occasional discount, holiday thank you gift, or waived delivery fee shows that your business is valued and appreciated.
The importance of customer service in running a business cannot be overstated, but it can be hard to quantify. When your vendors listen to your needs, are proactive, and show that they appreciate your business, chances are you will remain a loyal customer for a long time.
Tom Bonine is president of National Metal Fabricators. The Chicago area firm, established in 1944, offers custom sheet metal fabrication, angle rings, welding, and bar milling services.
COMMENTS: 0
---