Posted March 27, 2023
Starrett names new sales and marketing director
The L.S. Starrett Company, a global manufacturer of precision measuring tools and gages, metrology systems and more, has promoted Michael Connor to sales and marketing director North America, industrial products.
---
"We are pleased to have Michael to step into this new role," said Emerson Leme, vice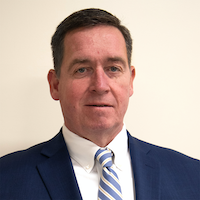 president, Starrett industrial products, North America. "Michael has been with Starrett since March of 2020, and in that time he has ably managed our portfolio of strategic accounts. [He] also held a sales management position with Starrett from 2002 to 2006. We are confident in his ability to grow the sales of our broad range of products in North America."
In addition to his experience at Starrett, Connor's sales and marketing background includes managing industrial, construction and retail distribution channels in North America. Before joining Starrett in 2020 as strategic account manager, Connor directed sales/marketing efforts at a diamond tool company and at a New England supply company. Prior to this, he had an active, 10-year progressive tenure at Apex Tool Group, formerly Danaher Tool Group.