Posted July 6, 2021
All in the family(ies)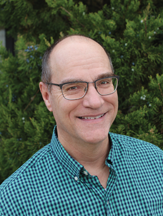 Like many independent distributors, Richards Supply has always been a family-owned business. But in the case of this Texas-based distributor, its longevity is due to the success of three different families.
Richards was founded in Waco, Texas, in 1937 by L.K. "Dick" Richards as a construction equipment distributor. After his death in the 1970s, his widow sold the business to John Schoen, an instructor from Texas A&M University, who transitioned the business into a general-line supply house for the state of Texas and opened a Temple branch. In the mid-1980s, Schoen sold the company to one of his long-time employees, Steve Wessinger, who expanded the company's reach into industrial and municipal markets. He also led the effort to establish a branch in Fort Worth.
Today, Steve's son Eric is president and CEO. His goal is to continue to build upon the foundation started 84 years ago. Like those leaders who came before him, Eric will navigate the obstacles and challenges the business faces and lead the company into the future. In his relatively short time at the helm of the family-owned business, he has learned that an important key to success is the people who surround him.
"I give our people a lot of credit. They care about what they do, they care about our customers, and they work real hard to take care of them," he says.
A sentence from the Richards Supply website sums up the company's approach to serving customers this way:
"From the beginning, we have sought to develop strong, lasting relationships with our customers, associates, and suppliers. These relationships have contributed to our success and to our reputation for exceptional customer service, dedicated employees, and quality products."
So, while it's important for companies to continually evolve to stay relevant and add value, one thing never changes. Customers notice when you treat people like family.
Rich Vurva
Editor/Publisher
Twitter: @IndSupplyMag
This article originally appeared in the July/Aug. 2021 issue of Industrial Supply magazine. Copyright 2021, Direct Business Media.
COMMENTS: 0
---