A more diverse industry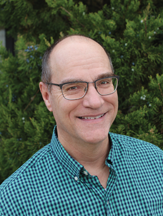 Whenever I attend an event or meeting in the distribution industry, I've noticed a major change has occured since I first became involved in the industry in the mid-1990s. There are far more women and people of color not only participating in the gatherings, but also assuming leadership roles.
While this change has not come as fast to this industry as to others, it's good to see the progress continue to unfold.
Our cover story this issue updates readers on the Industrial Supply Association network that now calls itself Women in Industry. Originally known as Women Industrial Supply Executives (W.I.S.E.), the group was started in 2011 by Kathleen Durbin of General Industrial Tool & Supply in California. While still a member of the organization she founded, Kathleen is no longer part of the leadership team, having handed over those responsibilities to the next generation of capable women leaders.
That speaks well not only for the Women in Industry group, but for the industry as a whole. It's great to see an organization thrive and continue to grow after the first generation of leaders steps aside.
"When I think about our mission as a group, I want the women that are engaged with our group to expand their confidence," says Molly Langdon, a vice president at Stellar Industrial Supply in Tacoma, Washington, and chair of the Women in Industry network. She credit her participation in the group for her personal and professional growth.
"What I have learned from other women in the industry has been invaluable to me. I have brought so much back to our company and it has changed how I approach my work and how I approach my own development," she says. "I always leave those engagements energized and wanting to develop and grow. Every time I engage with the group or any person from the group, I come away feeling more positive."
Rich Vurva
Editor/Publisher
Twitter: @IndSupplyMag
This article originally appeared in the July/Aug. 2022 issue of Industrial Supply magazine. Copyright 2022, Direct Business Media.