Training videos reduce errors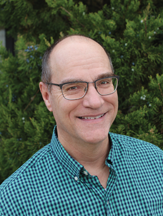 Developing a video-based e-learning system that currently features dozens of tailored courses used by employees in multiple branches has been a game changer at Austin Hose. The first videos in the training program, the brainchild of chief information officer Drake Taylor, were cobbled together in 2015. Since then, the videos have become more sophisticated and have resulted in a demonstrable reduction in errors by employees.
The earliest videos were aimed at reducing errors in the warehouse. The video library has since grown to include multiple job- and area-specific online training segments that show new employees the proper way to perform various tasks. The videos help new employees get up to speed faster and reduce the time that more experienced employees and supervisors have to spend training the new workers.
Department managers assign courses and track the progress of anyone who requires training. The Austin Skills e-learning system currently includes content in five categories: HR/onboarding, Equipment, Product Knowledge, Operations and Software.
The story about the Austin Hose training program was written by contributing editor Kim Phelan. You can expect to see her name more frequently in future issues of Industrial Supply magazine, as she transitions into a senior editorial role at the magazine. An experienced writer and editor, Kim developed an understanding of the distribution industry while serving as editor of a construction equipment distribution publication and as a writer with the American Rental Association.
Beginning with this issue's cover story, Kim is taking an active role in Industrial Supply's print magazine, website and email newsletters. Early in 2023, she'll become editor of the magazine that Direct Business Media launched in 2009. While I will continue as an owner at DBM, I'll be handing off day-to-day editorial responsibilities to Kim, so I can spend more time with family and friends, traveling and doing volunteer work at charities that are important to me.
Rich Vurva
Editor/Publisher
Twitter: @IndSupplyMag
This article originally appeared in the Nov./Dec. 2022 issue of Industrial Supply magazine. Copyright 2022, Direct Business Media.