The big get bigger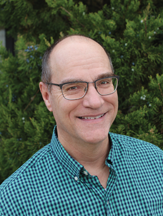 When Motion Industries acquired Kaman Distribution Group earlier this year, it catapulted the company up to the No. 3 position in the list of Top 20 Industrial Distributors. You can read all about that list in our story summarizing the annual research project by Modern Distribution Management, written by MDM executive editor Mike Hockett (here). Motion's revenues of $7.5 billion are more than twice those of Applied Industrial Technologies, the other bearings and power transmission/motion control specialist, which appears in the No. 13 spot on the list.
You can learn more in our cover story (here) about the work that's happening at Motion to integrate KDG ever since the acquisition closed in early January. The cash transaction of approximately $1.3 billion was the largest ever completed by Motion parent Genuine Parts Company.
As you might imagine, the effort includes a lot of moving targets. Integrating a company with thousands of employees who work in more than 200 branches, five distribution centers and 18 fabrication and assembly centers is a massive undertaking.
But Motion's 60-person integration team has been up to the task. Motion president Randy Breaux says the company mapped out a three-year plan to complete the integration, but he believes the job will be completed ahead of schedule.
All of that work has occured simultaneously with other projects focused on technology, automation and e-commerce intended to improve customer service, enhance productivity and manage costs.
As if those efforts aren't enough, Genuine Parts Company continues to search for additional potential acquisition targets. Breaux says the company maintains a healthy pipeline of targets, and M&A remains an important part of Motion's growth strategy. In our story, Breaux reveals the types of companies that are being targeted.
Rich Vurva
Editor/Publisher
Twitter: @IndSupplyMag
This article originally appeared in the Sept.Oct. 2022 issue of Industrial Supply magazine. Copyright 2022, Direct Business Media.